Commercial Hotel Cygnet
Establishment, lodging and food at Mary Street, Cygnet, TAS 7112, Australia. Here you will find detailed information about Commercial Hotel Cygnet: address, phone, fax, opening hours, customer reviews, photos, directions and more.
Photos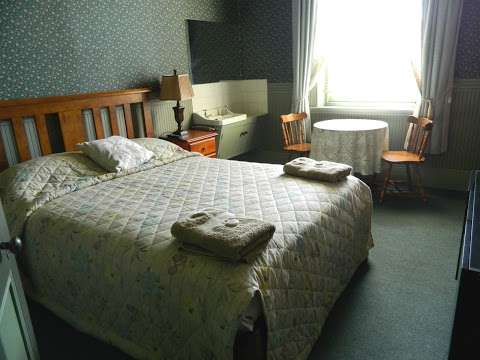 Reviews of Commercial Hotel Cygnet
Robert Benning Added April 30, 2020

★ ★ ★ ☆ ☆

My reason for 3 stars is. I had a seafood chowder and it had paprika in it.
Not advertised on the menu. All other seafood chowders I have ever had were in a white sauce. This was in the hotel cafe.

BernieFlyer Added April 21, 2020

★ ★ ★ ★ ☆

Good old pub food. Nice Tassie Scallops for me and another nice dish for my partner. It is an old pub but if you like good old pub food you should enjoy this one.

anne maher Added April 13, 2020

★ ★ ★ ★ ★

Delicious food, not just a pub but an experience! Staff so helpful and great atmosphere

Milane Hughes Added April 10, 2020

★ ★ ★ ★ ★

Rod & the crew are great value. Thanks so much for squeezing our dinner orders in (along with about 5 other people) even though you were trying to close the kitchen. As a vegetarian I was relieved to see a mushroom & haloumi burger on the menu, after having had so many bland risottos at other pubs - so often the only vego option. The pub has a long and interesting history, which you can read about in a booklet at the bar. The staff were great, the food was delicious and I'd highly recommend stopping by for a beer and checking out the old photos that adorn the walls. Thanks Rod, we'll definitely be back next time we're down that way.

Benn Cowen Added April 04, 2020

★ ★ ★ ★ ★

The kitchen is run by a coeliac, so I felt completely at ease.
Had an enormous parma for the first time since my diagnosis. It was succulent and tender.
Questions & Answers
1. What is the phone number for Commercial Hotel Cygnet
The phone number for Commercial Hotel Cygnet is +61 3 6295 1296.
2. Where is Commercial Hotel Cygnet located?
Commercial Hotel Cygnet is located at Mary Street Cygnet, TAS 7112.
3. Is there a primary contact for Commercial Hotel Cygnet
You can contact Commercial Hotel Cygnet by phone using number +61 3 6295 1296.
4. What is the web address (URL) for Commercial Hotel Cygnet
The website for Commercial Hotel Cygnet is .
Share this page
Additional actions
Today's weather in Cygnet TAS
13:00
23 ℃ 1011 hPa 41 % 3 m/s 16:00
22 ℃ 1011 hPa 45 % 3 m/s 19:00
18 ℃ 1013 hPa 60 % 2 m/s 22:00
14 ℃ 1016 hPa 79 % 1 m/s
Tomorrow's weather in Cygnet TAS
01:00
14 ℃ 1014 hPa 79 % 1 m/s 04:00
13 ℃ 1013 hPa 84 % 1 m/s 07:00
15 ℃ 1014 hPa 74 % 1 m/s 10:00
20 ℃ 1013 hPa 53 % 1 m/s 13:00
21 ℃ 1011 hPa 57 % 4 m/s 16:00
19 ℃ 1011 hPa 65 % 3 m/s 19:00
16 ℃ 1011 hPa 78 % 2 m/s 22:00
15 ℃ 1011 hPa 85 % 0 m/s